Software should help in running schools, not making them run around!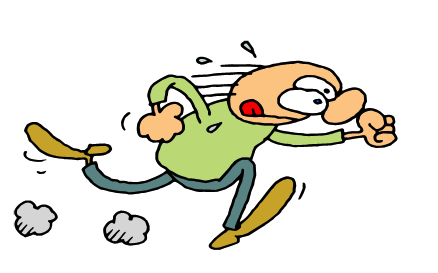 Are you going through hoops to adjust your processes to the needs of your software?
Do you need to appoint one specialist just to make the software work for you?
Does your work take more time BECAUSE of the software?
Do you still keep 2 printed copies of everything just in case...?
Worry no more...Edvu puts YOU back in control!
With Edvu, we designed the software to suit your needs, not the other way round. We have worked with the best usability experts and several school staff to simplify the whole experience of managing your institute.
Our server or yours
Edvu can run on our server and you don't need to invest in your own IT infrastructure. Or it can run on yours. Web-based even when on your servers, so you can work from anywhere, anytime.
Pay only for what you use
A robust modular design means you pay only for the features you want, number of users and for the period you use. And you can expand whenever you are ready for more.
Shift easily
Setup and data migration made easy with our wizard based interface. And if you face difficulties, we're there to help you.
Custom module development
We can also develop customized modules to suit your requirement if the standard ones do not suit your organization.
Core Module Features —
Messaging — Send important messages and circulars to everybody you wish, through mail, SMS or within the system.
Attendance — Mark class attendance right inside classrooms using a tablet or PC. You can also send SMS alerts to parents of absent students, if enabled.
Study updates — Send students assignments, class notes or worksheets for their subjects — include links to resources or attach reference files, using an easy to use editor.
Syllabus — Publish the syllabus for different standards that parents can see and know.
General information — Publish general information like rules, list of holidays, etc. — replace the school diary.
Timetables — Teachers can see different class timetables that they are associated with, or even their own timetables, with free lectures, etc. Students can see their own timetable.
Add-on Modules —
Cafe menu — Publish your cafe menu in advance for everybody to see.
News and updates — Publish school news for everybody.
Library — Library administration to search, add and edit books, DVDs, magazines, issue them, levy fines, receive alerts, get reports by various parameters. OPAC can be accessed from anywhere.
Staff attendance — Mark staff attendance and calculate salaries.
Transport — Add, edit and view bus routes. Parents can view their wards' bus routes also.
Results module — Set criteria for creation of results, calculation of grades and format for printing results.
Basic Fees module — Accept fees and fines in one window and print receipts, keep track of payments. Parents can also track payments made, get automatic alerts for due payments.
Payroll module — Calculate staff salaries and print pay-slips based on parameters you specify.
Accounts —Receipt-payments, Trial balance, Income-expenditure, Balance sheet, day books like cash, bank, reconciliation, etc. (under development)
Interested in knowing more?
Contact us at: Email: info@edvuonline.com